Google Starts Testing New Mobile-First Index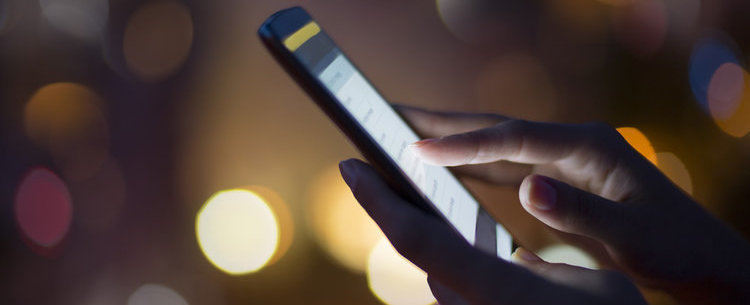 Last year, Google officially confirmed that mobile traffic had finally exceeded desktop traffic – a moment that SEOs had been anticipating for years. Today Google announced their latest effort to help improve the mobile user experience: a mobile-first index.
Although the mobile index hasn't yet rolled out entirely, Google has said that they plan on testing this new "experiment" over the next few months on a small scale, and will eventually roll it out globally once they're confident that their mobile-focused index will provide a greater mobile user experience.
Here is a quote from Google's official announcement:
To make our results more useful, we've begun experiments to make our index mobile-first. Although our search index will continue to be a single index of websites and apps, our algorithms will eventually primarily use the mobile version of a site's content to rank pages from that site, to understand structured data, and to show snippets from those pages in our results. Of course, while our index will be built from mobile documents, we're going to continue to build a great search experience for all users, whether they come from mobile or desktop devices.
Although this is the first time Google has made an official announcement that they have begun testing the new search feature, it's certainly not the first time they've mentioned a mobile-first index. Back in March of 2015, Barry Schwartz reported that Gary Illyes nonchalantly announced that Google had plans for a separate mobile index at SMX West:
Also, less importantly, Gary said they are working on a separate mobile-friendly index. He said it as if it wasn't a big deal, that someone, somewhere at Google is playing around with the idea of using a separate mobile-friendly index for mobile results.
Earlier this year at Search Marketing Summit in Sydney, Gary Illyes said that Google still needed to solve several problems with the mobile index before rolling it out to the masses. For starters, people were less likely to link to the mobile version of a website, so this could create drastically different results for a mobile page and its desktop counterpart. Another big issue is that mobile pages are oftentimes truncated, which can be frustrating for the user, since the content they're looking for may not appear on the mobile version of the page.
How to Prepare Your Site
Google provided a few recommendations to help site owners prepare for the shift to a mobile-first index:
If you're using a responsive or dynamic serving site, your site should already be considered "mobile-friendly" so you shouldn't need to make any changes.
Make sure that you're optimizing for voice search.
Use structured markup for both versions of your site (mobile and desktop).
Use the txt testing tool to ensure that Googlebot can access your mobile site.
Add and verify you're the mobile version of your site in Search Console
Google also noted that if you don't have a mobile site, they will continue to index your desktop site instead. And if you're in the process of building out a mobile version of your site, it's better to wait until you're ready to launch than to use an incomplete or broken mobile version.
If you have any questions, you can reach out for help on the Google Webmaster forums.